< Blog main page
COVID-19 and the new normal of the Indian economy
All the major industries of the world are currently dealing with the devastating effects of COVID-19. Most of these effects are such that existing crisis plans and teams weren't prepared to handle. From manufacturing to marketing, these few months have seen shifts in the way businesses operate in the wake of the deadly virus. The question on everyone's mind is, 'Will things go back to normal?'
The lockdown will have a sizeable impact on the economy, most significantly on the consumption- the biggest component of GDP. Businesses must navigate the financial and operational challenges of coronavirus while rapidly addressing the needs of their people, customers, and suppliers. These times of economic uncertainty and loss demand a deep understanding of the changing market conditions and government policies. Only then, can you manage the risks and ensure the continued health of your business.
Immediate future of businesses Post COVID-19
Businesses to move towards variable cost models
The pandemic would cause businesses to rationalize their costs. One significant way to reduce overall business costs is to convert fixed costs to variable costs wherever feasible. The businesses will now determine what they must keep in-house, and explore outsourcing the rest so that fixed costs can be lowered. This will also impact the labour force and 'how they work', contract manufacturing, etc...
Digital world to get a real push
The global health crisis has disrupted traditional work patterns networks of economic interaction. While the trend of opting to work remotely was already in motion, they have now hit the fast-forward button. This forced experimentation with digital channels presents a real and immediate opportunity to drive efficiencies through digital media. At the same time, the pandemic has highlighted the significance of investing in enabling technologies such as cloud, data, and cybersecurity.
A major shift towards localization
The COVID-19 pandemic las led to a disruption in the global supply chain. The ongoing recessionary climate in India is likely to lead to greater protectionism and risk aversion. Hence, experts assume that it would lead to more localization of supply chains, especially of essentials.
Sectors adversely affected by the pandemic
In India, the impact of the coronavirus pandemic is not limited to a few sectors but is evident across all stakeholders of the economy. However, some of the worse hit sectors are as mentioned below.
Tourism and hospitality sector
This industry is at a screeching halt due to the lockdown since March. On account of the cancellation of international flights since March, there has been a massive loss of revenues, and jobs. It will be the last sector to see a resumption in activities on account of the hesitation of people to travel even after the lockdown lifts.
MSME sector
The Micro, Small, and Medium Enterprises, regarded as the backbone of all Indian sectors reel under crisis and have no money to pay to their employees. As they are often engaged in manufacturing and export activities, the lockdown has driven them out of business by stopping all production activities.
The aviation, automobile, and real estate sectors among the few others who have been hit equally hard by the pandemic. As operational strains deepen, workers have been asked to go on forced, unpaid leaves.
Key areas of focus for businesses post COVID-19
Workforce
As employees adapt to working remotely, businesses must provide the resources and lead with empathetic and effective communications. This would make them feel supported and is likely to boost their productivity. Assessing workforce costs is very significant to ramp up the recovery of your business.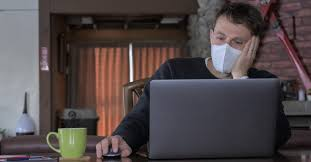 Finance and liquidity
During such economic uncertainty, managing the business' cash and liquidity positions would be of utmost importance. The best way to assess the impact on your cash position would be to model the worst-case scenario and then make changes. Identifying the financial levers that might help conserve and generate cash would be of great help. Lastly, assess the resources your business needs to comply with the tax requirements.
Operations and supply chain
Businesses can mitigate supply chain distributors. Identifying alternate supply chain scenarios should be the priority. This can help your business transition into what's next.
Connecting with changing consumer habits
The pandemic has had a sustainable impact on consumer attitudes and purchasing habits. Businesses need to introspect and realign their current marketing strategies to build strong long term relationships with consumers. A transparent and flexible customer service model would benefit most firms.
Final thoughts
Though the government has announced several relief measures, most businesses are unable to see the light at the end of the tunnel. Though only five sectors need urgent help, other sectors are deteriorating as well. If companies take this time as an opportunity to plan better, it might benefit them.