< Blog main page
Smart Homes: Embrace the Future of Living Today - Unveiling the Wonders of Home Automation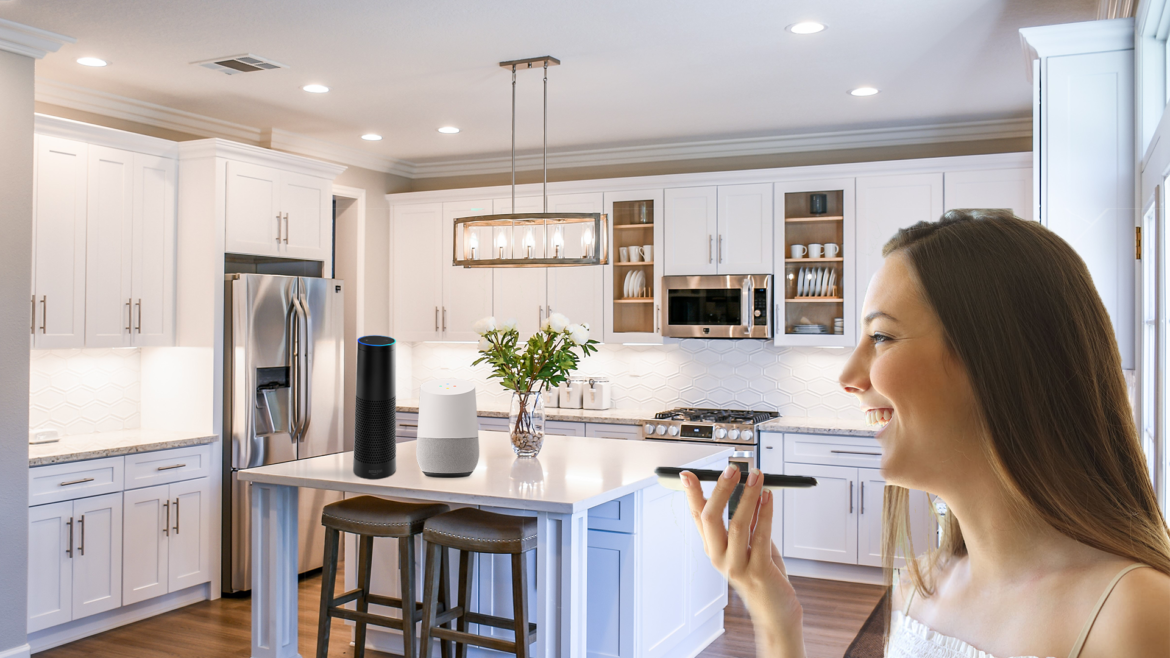 Have you ever had to rush back home just to check if you've switched off your geyser? If your answer is yes, you'll surely appreciate this fast-growing industry of home automation. As we progress towards a digital era, smart devices are becoming more common, and so are smart homes. In today's fast-paced environment, this convenient technology will make your life easier, relaxed, and happier.
WHAT IS HOME AUTOMATION AND HOW DOES IT WORK?
Are you wondering how this system works? Fret not, we've got you covered. Home automation in India is proving to be the top home improvement trend these days.This cutting edge technology contains a communication network that connects different appliances in your house. It thereby lets you control almost every aspect of your home, be it the temperature, lighting, window curtains, electrical appliances, and so much more with just the touch of your finger.
With convenience being the driving force of smart homes, safety, privacy and energy efficiency are its added benefits. It is compact and hassle-free. Atom8 is a leading company which provides robust and retrofit solutions with their smart devices that are budget-friendly and is also the most affordable Smart Homes solution provider in India. You get your dream smart home without burning a hole in your pocket. Our affordable rates are what sets us apart from the rest. Our mission is to "Serve you as humans do".
Read on to learn more about the different technologies used by home automation systems and its advantages.
Wireless technologies
WiFi
Companies today are designing smart appliances that are compatible with the wi-fi networks at your home. On account of the multiplexing technology, it can connect to smart devices. Simply speaking, the wi-fi modem provides access to the internet, and it allows the appliances at home to connect to it when it broadcasts the signal thus letting you control them smartly.
Bluetooth
Unlike Wi-Fi, Bluetooth and other technologies mentioned below require a hub that will serve as a central radio station, connecting other devices. Here, the automation system connects to your smartphone through Bluetooth. The smartphone then sends control signals to your appliances at home from an app. At the speed of 1mbps, it provides a range of approximately 10 metres. The major advantage is that it lets you connect to battery operated devices which don't consume a lot of power and all smartphones with Bluetooth can connect directly.
ZigBee
ZigBee is another protocol that may be used for smart homes which provides reliable mesh technology and low power consumption. It is specifically designed to carry small amounts of data over a short distance. It is not a proprietary standard which makes development and support easier and better.
Z-wave
Z-wave is the relatively new wireless communication protocol which is used in home automation. It offers superior performance as it operates in low-frequency regions, i.e. around 900 MHz. This mesh technology which also consumes low power and thus can be used for battery operated devices. It is a proprietary standard and is more expensive than other technologies.
SMART HOME PRODUCTS
Smart homes might still be an unfamiliar concept for many, but a lot of people who comprehend their potential are already reaping its benefits. If you think this system is something you will benefit from, our company offers a wide range of reliable products at affordable rates that are bound to impress you! An overview of our all-encompassing products offered by our company.
SMART FEATURES
Our busy schedules today have left us very hard-pressed for time. The Affordable smart home system in India is a relief as you can schedule your appliances to perform specific tasks at a particular date and time. You can have your personalised schedule to automate the lights throughout the week, thereby making your house even more comfortable. Grouping appliances allows you to control them together in one click. Customised scenes is the perfect option to make your home turn into a movie theatre or a candle light restaurant instantly. This can be time-saving and more importantly saves you from all the unnecessary trouble. What's more is, you can access your smart devices from anywhere around the globe, with just an internet connection!
Conclusion
With new smart devices coming into the market each day, the possibilities of the home automation system are limitless. Wi-Fi is the ideal choice for an Affordable smart home solution in India. The benefits it provides, outweigh those of the other technologies. Firstly, it is cost-effective as there is no need of an extra central hub or controller unlike other technologies. It is non proprietary standard with a wide variety of devices available which provide higher bandwidth on a very secured network.
Don't undermine the potential of smart homes solutions in India to change the way you live because they are here to stay and make your lives better!