< Blog main page
What is an Intrusion Detection System?
An intrusion detection system (IDS) is designed to identify any unusual or suspicious activity, such as unexpected movement or unauthorised entry attempts. An intrusion detection system acts as a watchman that continuously monitors various areas throughout the property/building to safeguard against theft, property damage, vandalism and ensuring the safety of the people within the area. These security systems can be deployed in residential or commercial settings, serving multiple objectives.
As nuclear families take over bigger, larger families, managing home security is of utmost importance. For an apartment system with one entry point i.e main door, a simpler solution as a video door phone with a smart door lock would suffice. However, for independent houses with multiple entry points such as main door, kitchen door, French windows, basement/ parking entry etc., integrated home security systems are needed. Bedrooms, closets etc. also require access-control so that the owner can unlock multiple doors with a single command/fingerprint. With an advanced intrusion detection environment, the owner can unlock multiple doors, provide guest access, get real-time notifications, and protect against unauthorised access. Smart security products such as ip cctv camera, video door phones, home smart locks, security alarm systems with a range of smart sensors which may include motion detectors sensors, door sensors lock and occupancy sensors, provide a complete home security solution. This allows homeowners to take immediate action, such as contacting authorities or remotely controlling smart security features to secure the property.
5 Practical Devices for Intruder Detection
Video door phones
Anywhere you have a visitor, you need to have a Video door phone
Finding the right device for the right type of entry is crucial, such as a video door phone works well in multifamily building entrance, business front door, guest-vehicle gate, lobby entrance with front desk or direct connect i.e sending a real-time push notification directly to the person so that they can answer the phone and have a two-way audio to unlock from their mobile device or the door camera with screen itself.
Multi-Family building entrance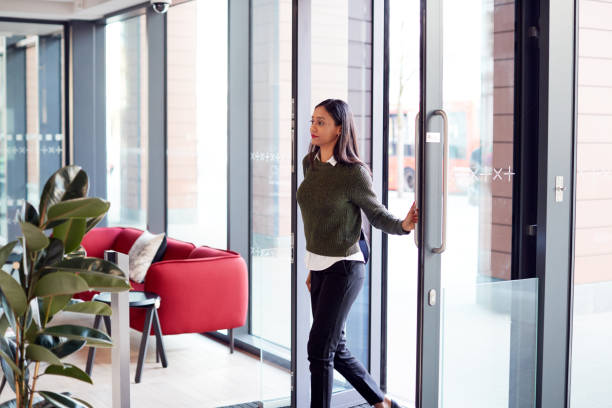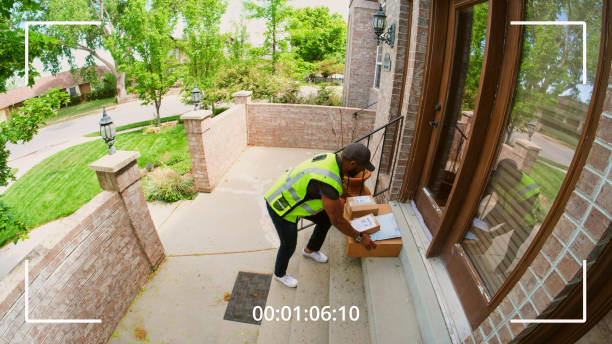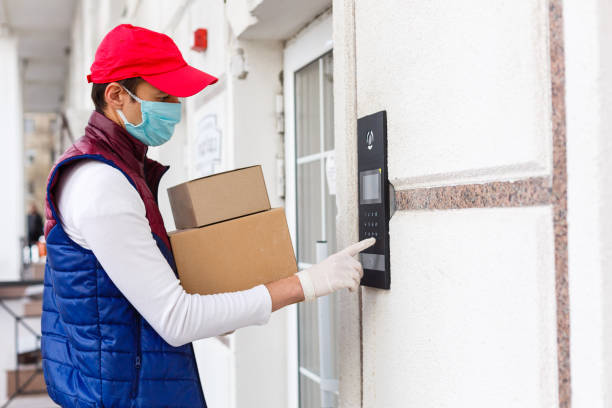 Peace of mind for the elderly, children and those living alone
Video door phones with burglar alarm give you the first line of defence against unauthorised visitors with the ability to view and speak with anyone who approaches your door thanks to its built-in door camera and intercom features. This wireless doorbell - door camera with screen is helpful for confirming visitor's identities before allowing them entry to your home to stop any break-ins or intrusions. Also, the video door bell helps you to manage your visitors remotely from anywhere in the world.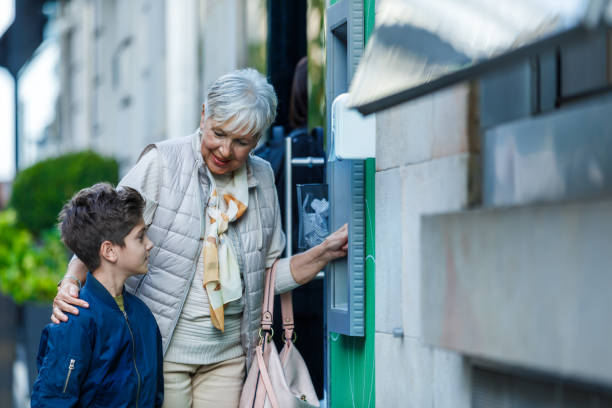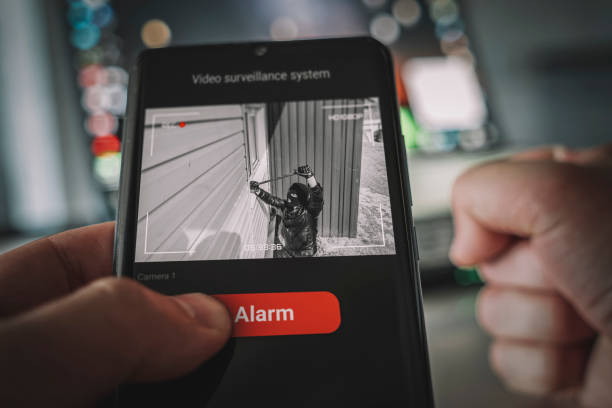 If you're anticipating a package, you can use the video door phone to check who is at the door and authorise them to leave it at a secured location, thus preventing it from being stolen.
You can use the video door phone to check in on your pet and see whether they're being well-cared for if you have a pet sitter that comes to your home while you're gone.
Common spaces and corridors can also be monitored through video door bell with wide angle feature and let you see any intrusion near in your hallway or floor near door entry.
Video door phones can also be used in hotel rooms, office buildings for easier access to services in different departments and other areas of the building
Door Sensors
Install door sensors and window sensors to detect when they are opened
Combining the functionality of motion detectors, door sensors, occupancy sensors and other smart sensors that can detect motion, door openings, and even vibrations. These sophisticated sensors provide enhanced security by ensuring comprehensive monitoring of both movement and entry points.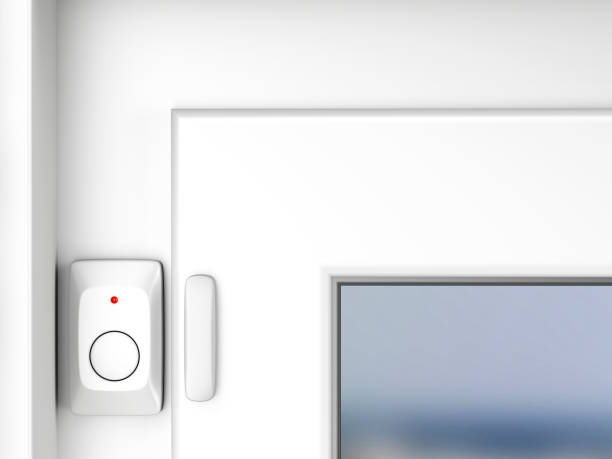 The most common door sensor is a magnetic sensor. The magnet is dragged away from the switch when someone unlocks an armed door, disrupting the circuit and starting an event. Even if your doorbell is not in use, it may still chime if a sensor is triggered. Your phone, an indoor monitor, a guard phone, and home management software will all receive an alert response with this magnetic sensor.
Door sensors with alarm can secure main building entrances, emergency exits and loading dock doors to prevent unauthorised access in schools, hotels, retail stores, hospitals and healthcare facilities etc. They can also be installed in individual office doors or in rooms that house sensitive data or expensive goods.
Retail stores doors can be outfitted with an alarm door sensor to monitor customer traffic and prevent stealing. The alarm door sensor can be used to secure backroom entrances that house precious items or inventory.
Door sensors can be used on school entrances to monitor access during school hours and can secure classroom doors to enhance safety during lockdowns or emergencies.
Door sensors lock can be used in hotel rooms, hospital and healthcare facilities to monitor entry and detect any unauthorised access.
Motion detectors
Secure your backyards, driveways, or open spaces, stores
Infrared technology is used by motion detectors to identify movement inside a given area, especially useful in areas like backyards, driveways, aisles, stairwells. In places with high foot traffic, motion detectors sensors can activate lights and ventilation systems when individuals enter or leave the premises.
When PIR motion sensors in business buildings detect motion in restricted areas or after hours, an alarm is triggered, alerting security personnel or police enforcement. As they can immediately identify unauthorised movement and possible intruders, they are a crucial component of an intrusion detection system.
Radar sensors are used in motion detection to trigger systems like automatic doors, camera with surveillance and security devices for smart homes. Radar sensors have the ability to sense not only when something or someone is close to the door but also their direction of travel. These sensors can also identify objects or people that are stationary.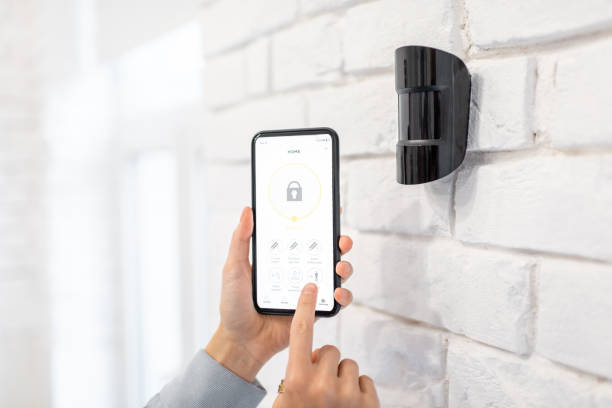 During non-business hours, motion detectors sensors can be activated to detect any suspicious behaviour inside the store or around expensive products.
Use motion detector sensors to detect any unauthorised entrance into vacant or uninhabited homes. Property owners or security employees might be notified, requiring urgent action.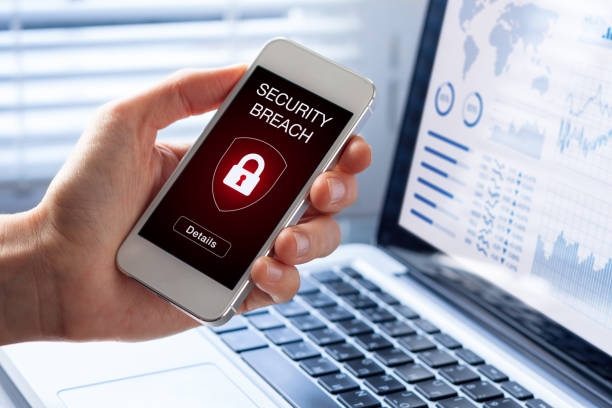 Smart door locks
Eliminate the hassle of losing or misplacing keys, embrace keyless entry/exit
Access control to your house is made simple and secure with smart door locks. Owners can better control entry permissions with security lock features like keyless entry, remote locking and unlocking, and temporary access codes and eliminate the need for duplicate keys. It can also be shared with others through access. The smart door lock can even work along with other security tools such as video door phones to improve the overall intrusion detection system.
Use cases
Smart door locks on hotel room doors allow for keyless entry and can provide hotels with valuable data on room occupancy and guest access. The security lock also allows some areas to be accessed by employees only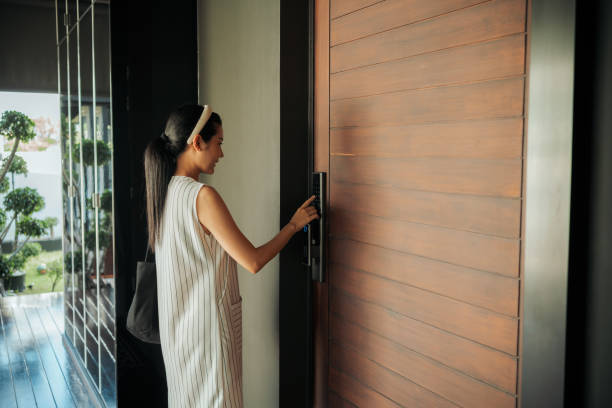 Smart door locks come with auto-lock features which allows the door to lock automatically five seconds after you shut the door. This way, you never have to worry about forgetting to lock the door again.
Smart locks for home can help homeowners who frequently travel or host, allow access of their homes remotely to their guests and get alerts when someone comes or goes.
Smart door locks can safeguard store entrances by recording entry and exit times, allowing business owners to monitor employee attendance and thwart stealing attempts.
Smart door locks can be programmed to lock at a predetermined time each night, adding an extra degree of security and ensuring all doors are closed before going to bed.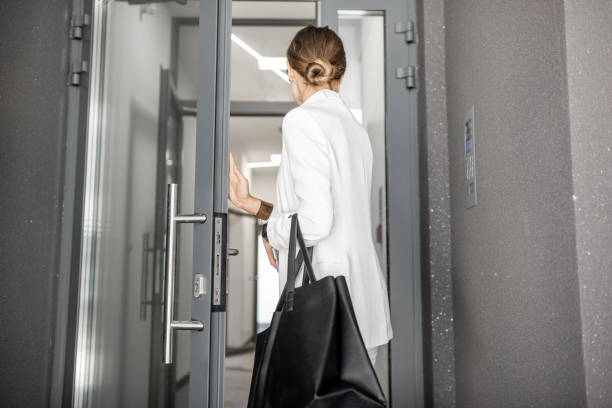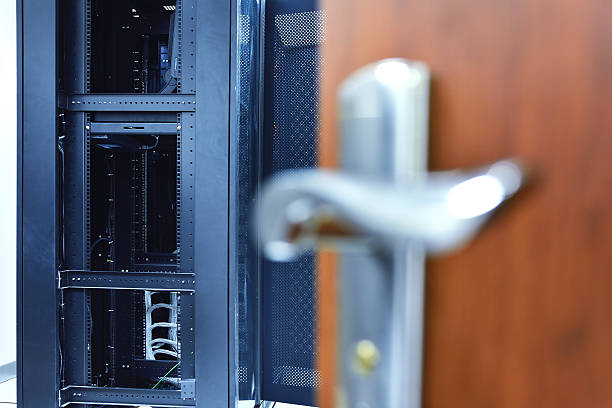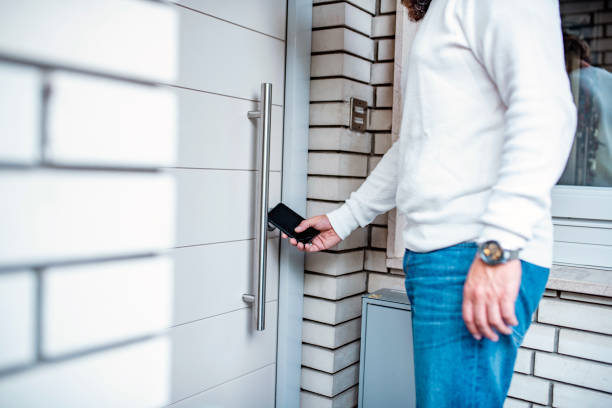 CCTV, IP Cameras
Closed-circuit television (CCTV) and Internet Protocol (IP) cameras are an essential camera home security system and advanced intrusion detection environment. These cameras record high-resolution video of their surroundings, both indoors and outside. With their internet connectivity, Ip cctv camera provide remote access to real-time footage and ensure children, pets stay away from potential dangers
Cctv Ip camera with Audio Integration
You can verbally warn anyone who is trespassing the area!
Imagine a potential intruder climbing the fence - the wireless cctv camera system combined with video analytics capabilities will send out live/pre-recorded audio messages to scare off intruders and activate lights and sirens to deter them. Sirens can be activated by pir motion detectors, door sensors and window sensors, and other sensors. Homeowners have the option to manually activate them using web-based or mobile interfaces.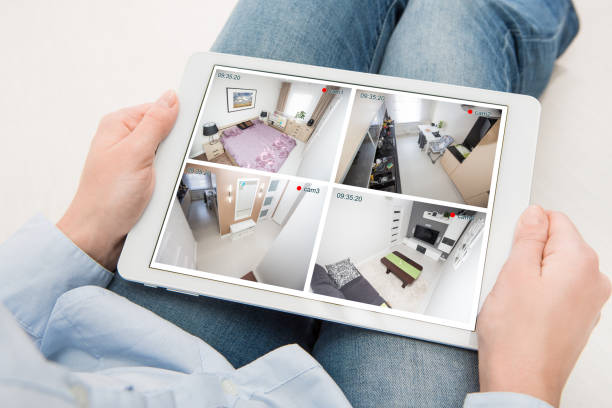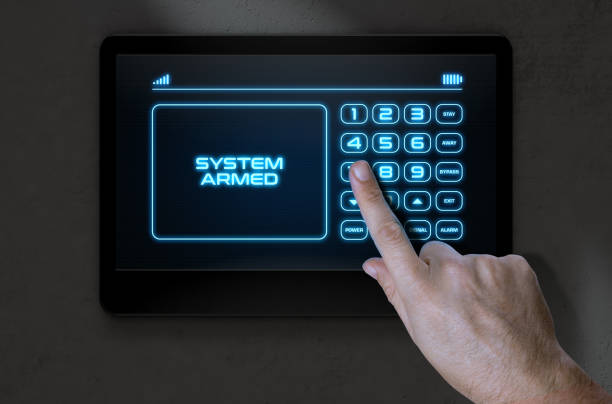 Simultaneously monitoring their security systems and reacting swiftly to potential threats is made possible by integrating sirens with other smart home automation equipment, such as smart locks and cameras. With surveillance cctv, homeowners can create personalised security protocols that suit their particular needs and tastes by customising the behaviour of their sirens and other security equipment using smart home automation technologies.
AI-enabled Video Analytics for an Advanced Intrusion Detection Environment
Get notified when unauthorised visitors enter the area, not when a dog runs around!
Upon recognising human incursion events, contemporary wireless cctv cameras and surveillance cameras now provide accurate trespassing alerts. The camera with surveillance mechanisms are systems that classify and detect humans only and categorise others as vehicles, etc. Adopting this technology ensures that alerts are only related to human presence by filtering out alarms caused by irrelevant things like animal or plant movements.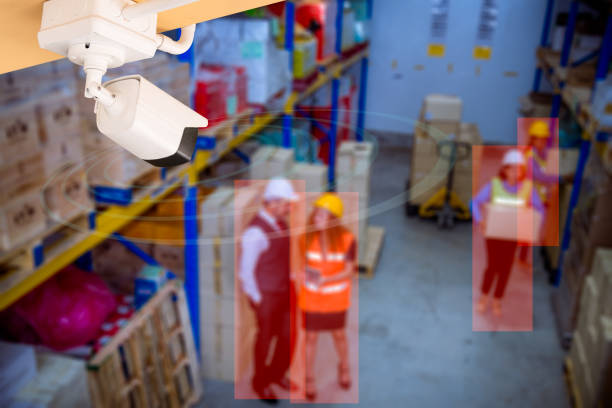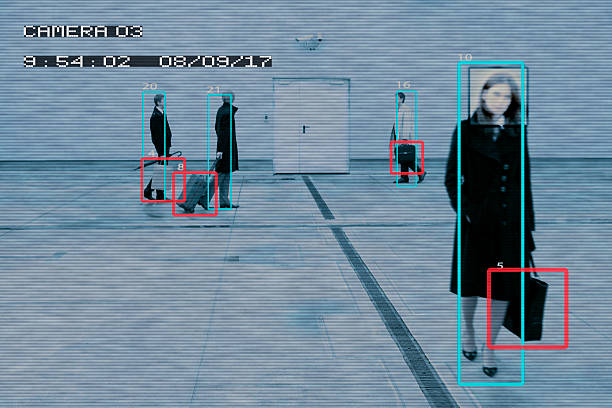 Box camera cctv provide better visibility with fixed angle view focusing on recording a definite area with precision.
Dome cameras come with a dome casing and fit with ease in many settings, indoor or outdoor, day or night. The direction in which the camera with surveillance are pointed is concealed by their dome shells, which shield against redirection, defocusing, and impact.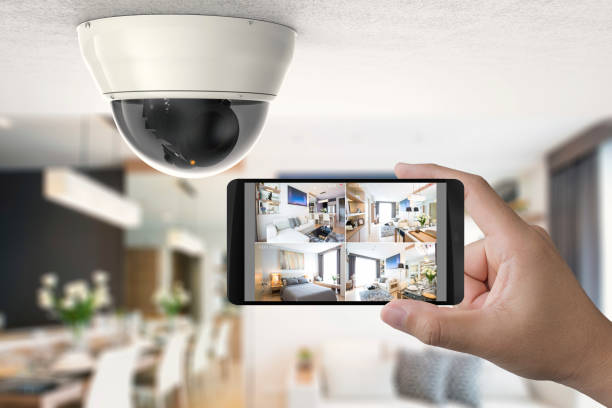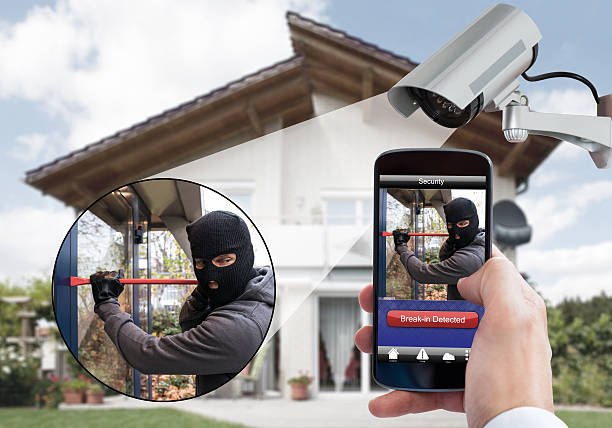 Bullet camera with their sleek and compact design work well in different environments and prevent in protecting your place or premises indoor and outdoors both.
PTZ camera (Pan tilt zoom) supports a bullet camera with intrusion detection analytics for perimeters
People will always look down! Remove blind spots
As people are always looking down on their devices in malls, aisles, stores and other areas making it hard to see or recognize them with no facial details, blind spots can be easily created, especially with intruders. Hence a fish eye camera covers all the dead areas with a single camera by providing a 360-degree view for ** general surveillance cctv** system and intrusion detection system.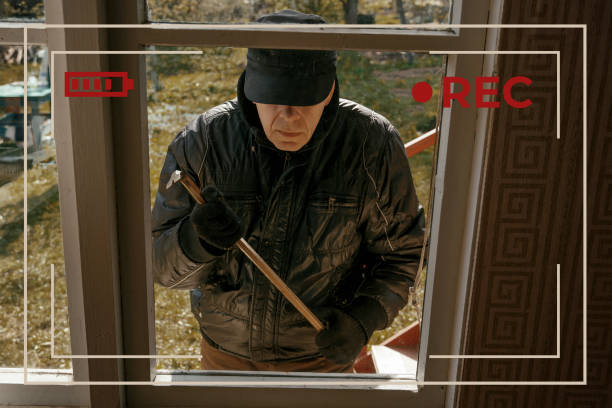 Monitoring Process Outsourcing (MPO)
Monitoring Process Outsourcing (MPO) is the practice of giving a third-party service provider control over and management of overseeing, tracking, and making sure that these operations are carried out without incident. MPO can be used for a broad variety of tasks, including monitoring IT systems, keeping an eye on security, keeping an eye on customer support, and more in commercial or residential areas. It enables firms to concentrate on their basic functions while leaving specialised work to outside professionals. This is used by channel partners and system integrators to provide monitoring services like CCTV monitoring, Fire monitoring, and intrusion monitoring as a part of intrusion detection system.
MPO Key Benefits for Channel Partners: • Monitoring Station with white branded partner Branded • Zero Investment and Zero Management Cost • A premier solution for monitoring CCTV and alarm systems from several OEM Brands • Customer Long-Term Retention and LifeTime Value (LTV). • Cutting-edge PaaS (Platform as a Service) AIoT tech stack with guaranteed monthly recurring revenue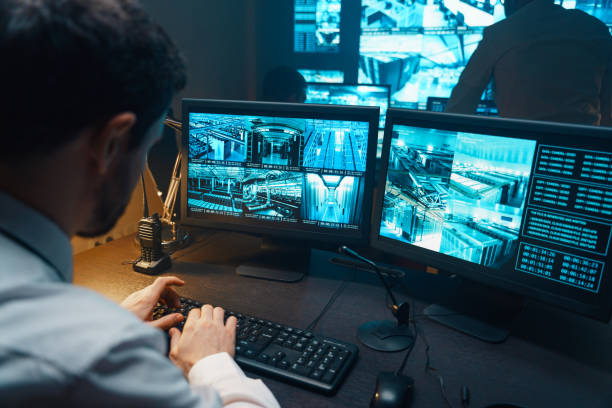 Use Cases
Stop potential intruders and can keep an eye on children and pets while away from home
Monitor your children playing in the residential playground or back yard through wireless cctv camera with mobile connectivity to protect them from potential intruders.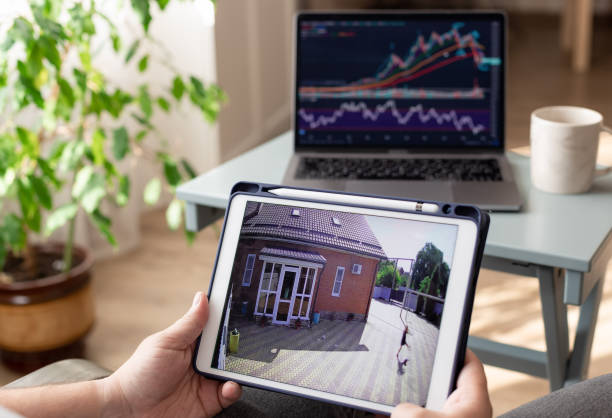 Provide smart services such as baggage tracking and poolside security, upholding guests privacy with a wifi security camera
Detect loitering in unmanned areas remotely like drive-thrus, pick-up areas and car parks with cctv security cameras\
To ensure employee safety and prevent theft, wireless security cameras can be placed around cash registers and backroom areas in hotels, stores etc.
Protect cars, vehicles by installing outdoor cctv camera in the garage. When there is movement or an attempted break-in, the camera can broadcast real-time notifications, allowing the owner to take rapid action
Install a home camera in areas where valuables are kept, such as closets or safe rooms, to keep an eye on your personal items
Install surveillance cameras in corridors and common areas to improve building security and monitor activity in shared areas
To safeguard school property, improve the control over vehicular access, loitering, and access to forbidden locations including rooftops or storage rooms with cctv security cameras
Conclusion
The concept of an Intrusion Detection System (IDS) is more than a mere technological innovation; it's a modern shield that fortifies properties against potential threats. Vigilantly patrolling various corners of buildings and residences, the IDS emerges as a steadfast guardian, preventing theft, vandalism, and unauthorized entry. Whether in bustling commercial spaces or serene residential settings, these systems stand as stalwarts of safety, equipped to promptly identify anomalies like unexpected movements and breach attempts. As society evolves towards smaller family units and independent living, the role of IDS becomes paramount. It adapts seamlessly to distinct entry points and varying needs, offering a line of defense that culminates in the peace of mind for homeowners and the sanctity of secure spaces. Through the amalgamation of technology, innovation, and user-centric design, IDS ushers in an era where protection and convenience walk hand in hand, ensuring that the sanctity of our spaces remains undisturbed.